THE HONG KONG ASSOCIATION OF ENERGY ENGINEERS
It is my great honor to be elected as one of the Directors of the Hong Kong Association of Energy Engineers (the "Association") at the Annual General Meeting held on 19 May 2014 and as the President of the Association at the special Board of Directors Meeting held in the same evening afterwards. I am very grateful to be working with a team of enthusiastic energy professionals in coming two years.

In pursuance of our vision and objectives, the Association had fruitful years of 2012 - 2014 under the leadership of our Immediate Past President, Ir Colin Chung and his Board of Directors. I wish to convey my heartfelt thanks to the unfailing effort, support and achievements made by them.

The Association always strives to serve the energy industry and the members in various aspects. We get involved in Government consultants for policy making, take part in various working groups or task force with government bodies to voice out our member's views. The Association will continuously organize different kinds of seminars, forums, technical visits, CEM and CAP courses to promote high standard of competence and performance in the local energy industry. In addition, it has always sought to strengthen ties with Mainland China counterparts by organizing technical visits or seminars with major universities over there.

With the continual support from our members and partners, I am confident that the Association will have more great years to come.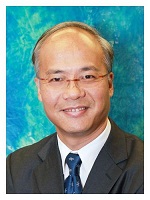 Dr KL Chan
President
The Hong Kong Association of Energy Engineers
(Session 2016-2018)