THE HONG KONG ASSOCIATION OF ENERGY ENGINEERS
Dear Fellow Members,

I am very much privileged to be elected as President of the Hong Kong Association of Energy Engineers (the "Association") for the term of 2018 - 2020. The Association under the able leadership of our successive past Presidents and Board of Directors has maintained steady growth of membership over the years and strived for the best result in pursuit of effective utilisation of energy in Hong Kong.

In the coming session, the Association shall continue, in collaboration with the industry, to organise technical seminars, talks and Mainland visits for our members. Topics such as innovative energy solutions to achieve Hong Kong's energy saving target by Year 2025 and energy outlay for the Pearl River Delta Great Bay Area 9+2 Cities are worthy of study. On the other hand, professional short courses on energy management, energy and carbon audit, retrocommissiong of energy systems and the like shall be conducted jointly with the allied professional and trade associations and be tailor-made to meet the local requirements and practices. The Assocation shall keep on close liaison with the Government and Stakeholders and contribute our expertise in the promulgation of related energy initiatives for the sustainable development of the Community.

The aforesaid tasks and targets shall not be accomplished without your full support. Our fellow Directors and I are looking forward to meeting you all in the coming events and functions of the Association. If you are an energy practitioner but not yet part of us, you are most welcome to come onboard any time.

With my best regards,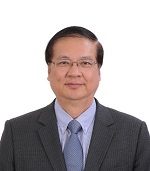 Ir HO Sai King
President
The Hong Kong Association of Energy Engineers
(Session 2018 - 2020)